Conference venue
The 20th conference of the Legal Psychology Division in the German Psychological Society will take place on the campus of Johannes Gutenberg University in Mainz. All events will take place in the buildings of the Philosophicum (Jakob Welder-Weg).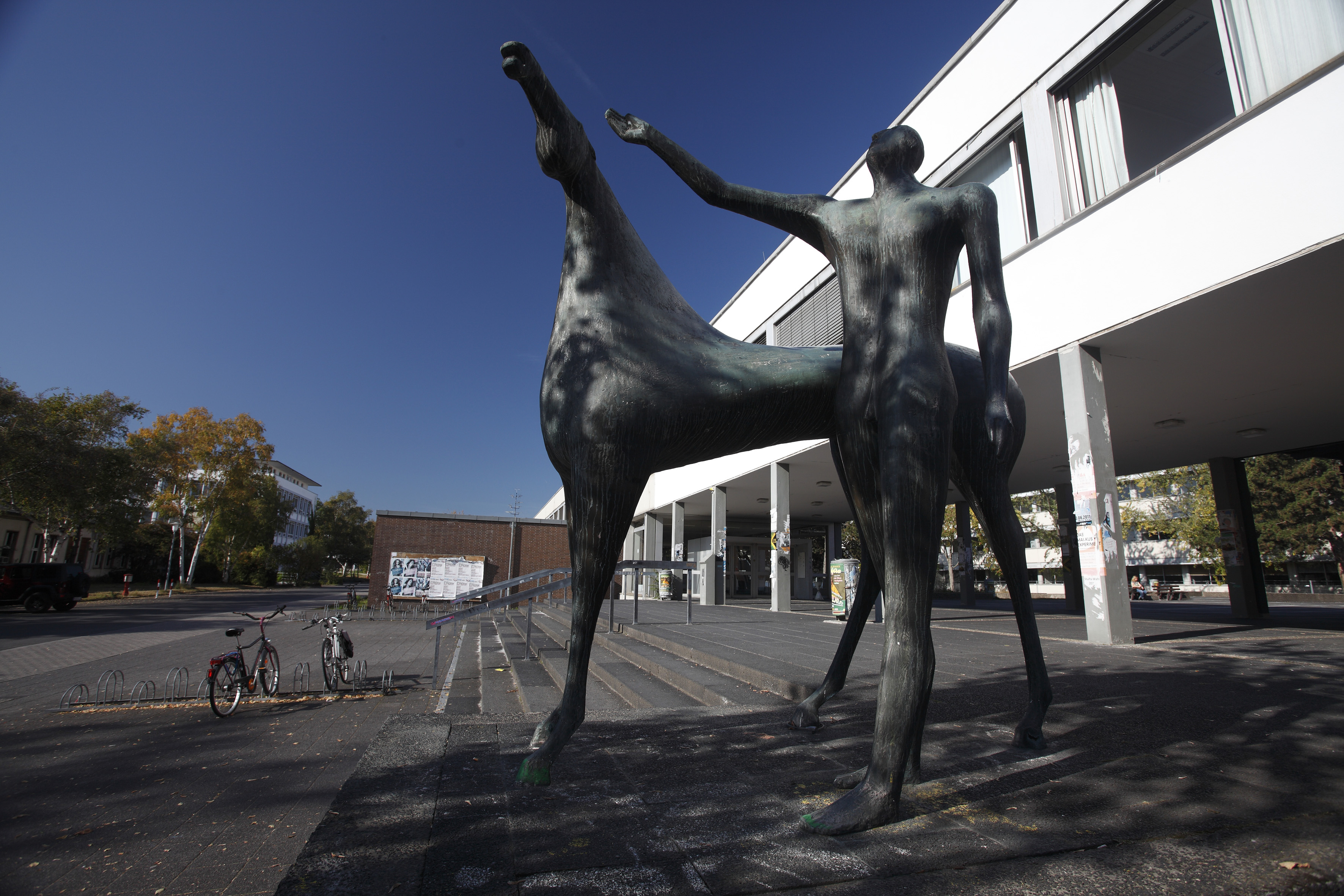 On 27/09/2023 the opening event with the award ceremony for early career researchers and the public presentation of Prof. Dr. Kristina Suchotzki will take place at the lecture hall P1 and the division meeting in lecture hall P7. On the 28th and 29th of September the plenary sessions (keynote talks) will take place in P10, and the parallel presentation sessions in P3 and P4 (neighboring building). The poster session and coffee breaks will take place in the foyer in front of P6 to P12.
How to get to the conference venue
The city of Mainz is well connected to the national railway system and can also be reached from the long-distance train station Frankfurt am Main Airport (ICE, RE or S8) in about 40 minutes. For traveling with Deutsche Bahn, conference participants can purchase an event ticket (bookable from 180 days before the start of the conference: https://www.veranstaltungsticket-bahn.de/?event=5990&language=en); one-way 2nd class with/without train-specific travel € 51.90 / € 72.90; one-way 1st class with/without train-specific travel € 84.90 / € 106.90). Please note that the event ticket is only valid in Germany.
The university campus is easily accessible by tram (lines 51, 53, 59; stop "Universität" or "Friedrich-von-Pfeiffer-Weg") as well as by bus (e.g. bus lines 53, 54, 55, 56, 57, 68, 79, 630; stop "Universität" or "Friedrich-von-Pfeiffer-Weg"). The campus is also accessible by car, but parking requires a special permit. Persons with limited mobility who need permission to enter and park should contact the organization team in advance.
Accommodation
Mainz offers numerous hotels and other accommodations. We recommend booking early and choosing accommodation that is connected to the Mainz tram network.