Welcome
This is the online registration and abstract management site for our virtual
International Easy Language Conference (IELD) 2021.
The first time you access the site, you will need to create a new account in order to
- submit an abstract (The deadline for submissions is January 31, 2021).
- register as a participant (Registration opens March 1, 2021).
Revisions/Resubmission of abstracts:
If you want to upload a revised version of your abstract, please click on "Submit a paper" and then on "Actions" > "Edit abstract" to upload the revised version. Only submit a new paper if you change your abstract substantially including the title.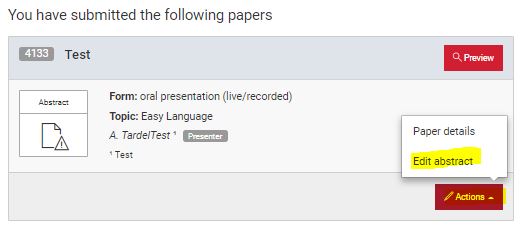 If you have any questions, please contact the organising committee at
traco@uni-mainz.de or check the event website for regular updates.
The registration for the conference is supported by Converia, 
a conference management application.